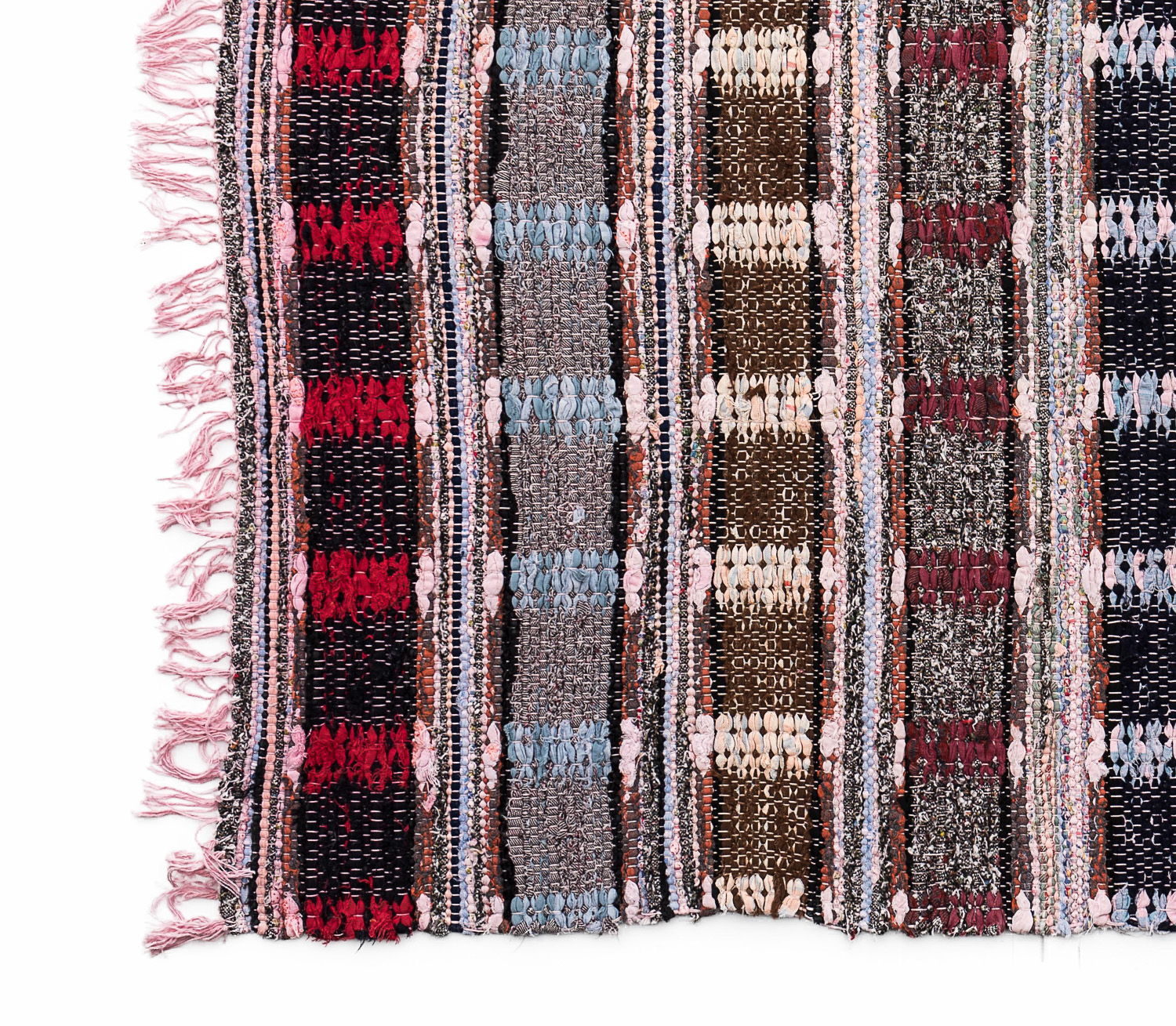 Copy of Mochan
Dimensions: 2'll" x 4'
This short rug is the perfect accent. It's beautifully woven with wonderful Swedish blues, grays and reds. Its pattern speaks of texture and dimension. Put this rug anywhere an accent is desired - on a table, on an ottoman, over a chair or anywhere a little piece of texture, history and good design is wanted.

This is a one-of-a-kind rug, designed by a highly skilled Swedish weaver on a wooden loom in the weaver's own home. The pattern is symmetrical yet with subtle and random differing characteristics which adds to a wholly original and casual design. Swedish rugs are known for their sophisticated color palettes featuring unexpected combinations of color and pattern.

The craft of weaving rugs has been an important cultural craft in Sweden for centuries. This rug is woven in the Tuscaft method. Swedish weavers are highly skilled and this tightly woven rug will last for many years to come and only gets better with age. This rug is reversible! It is also washable in cold water and lay flat to dry.


Swedish rugs are perfect for everywhere in the home. Whether used as a focal point in an interior design, a useful rug in the kitchen, a lovely accent in a nursery, hallway or better yet, buy what you love and you will find the perfect spot, and then move it to another perfect spot when the mood strikes.