Swedish Rugs Add Spirit To The Home
Here's one of MANY of our Swedish rugs that we'd love to keep for ourselves. It's name is Solliden! The palette of blues and sunshine yellows and the one-of-a-kind pattern is a stunner. There are even little dots of red that give it further dimension. This rug is newly woven, so we know it can last for many decades.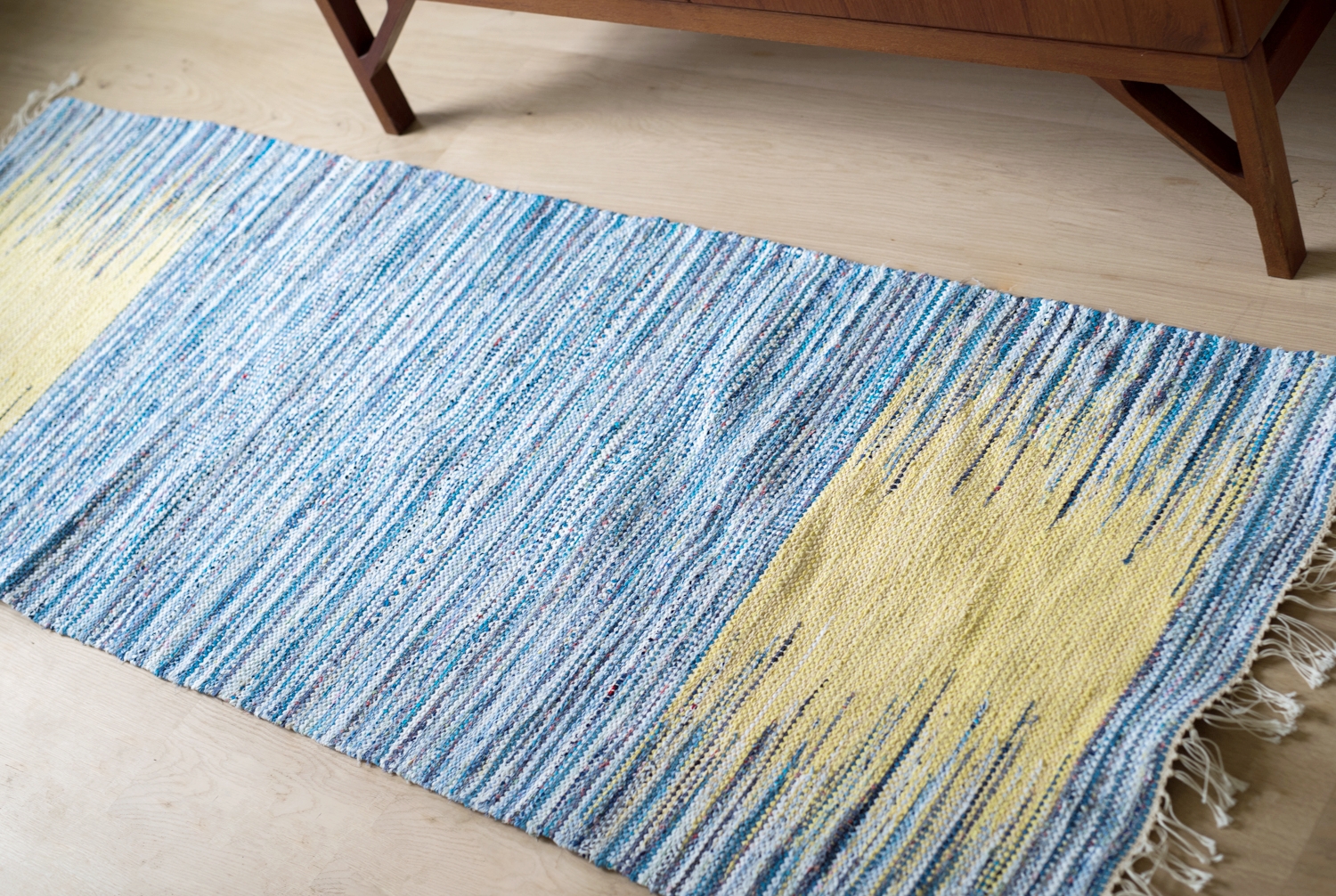 a lovely rug with a complementary color palette
A rug like this is an excellent way, in fact all of our rugs present a great way to experiment with bolder colors around the home. This rug may be just what is needed to liven up a guest room along with bright colored pillows. The home office, usually an afterthought design-wise, could benefit from a shot of color. Add a few colorful posters and the home office vibe is transformed!
Best of all, Solliden adds a touch of uniqueness to an interior design. Have you seen this pattern before in a rug? We haven't! It is a piece like this that adds personality and spirit to a space.