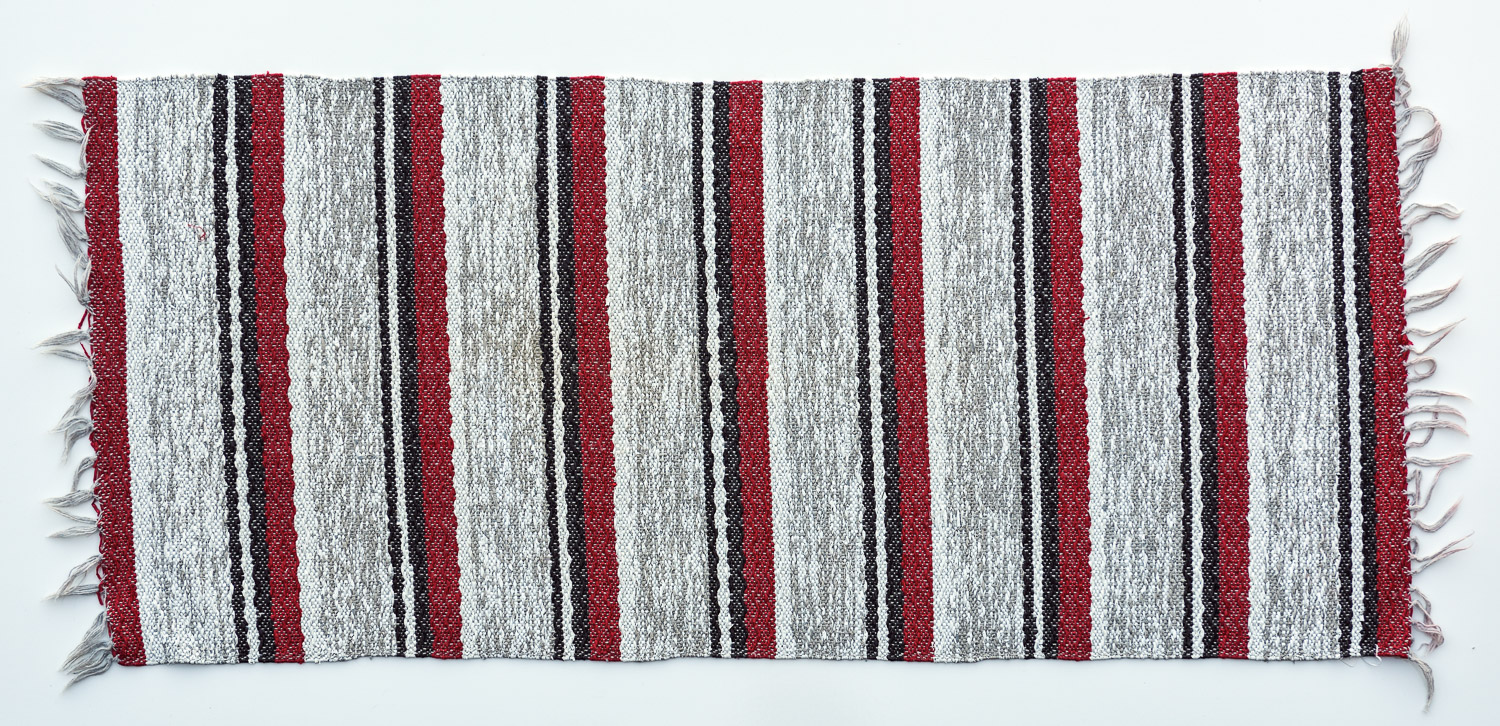 Van
Dimensions: 55" x 24 3/4"
A plastic rug perfect for damp areas or the outdoors. Unless you touch it you'd never know it's made of plastic!
This is a one-of-a-kind rug, designed by a highly skilled Swedish weaver on a wooden loom in the weaver's own home. The pattern is symmetrical yet with subtle and random differing characteristics which adds to a wholly original and casual design. Swedish rugs are known for their sophisticated color palettes featuring unexpected combinations of color and pattern.

The craft of weaving rugs has been an important cultural craft in Sweden for centuries. This rug is woven in the Tuscaft method. Swedish weavers are highly skilled and this tightly woven rug will last for many years to come and only gets better with age. This rug is reversible! It is also washable in cold water and lay flat to dry.